AI enhances cancer therapy treatment decisions
ArteraAI leverages advanced technology to personalize treatment decisions for prostate cancer, which has the highest prevalence of any non-skin cancer in the human bodyAmerican Cancer Society. Facts & Figures 2023. American Cancer Society. Atlanta, Ga. 2023., and is the most frequently diagnosed cancer across 112 countries.Sung et al. Global cancer statistics 2020: GLOBOCAN estimates of incidence and mortality worldwide for 36 cancers in 185 countries. CA Cancer J Clin. 2021: 71: 209- 249. https://doi.org/10.3322/caac.21660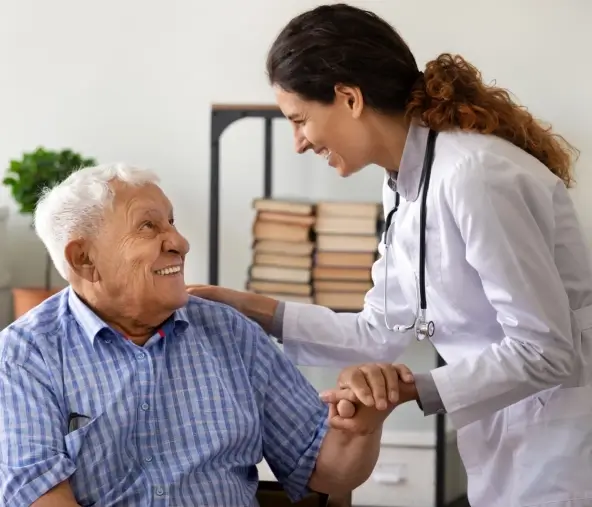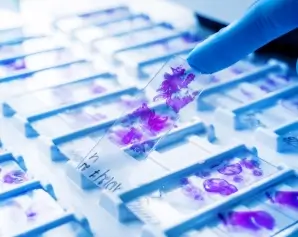 1 in 8
The number of men who will be diagnosed with prostate cancer in their lifetime and who need more precise and personalized treatment options for optimized outcomes.American Cancer Society. Facts & Figures 2023. American Cancer Society. Atlanta, Ga. 2023.
2x
African American men are more likely to develop prostate cancer, and are twice as likely to succumb to the disease.Lillard et al. 2022. Racial disparities in Black men with prostate cancer: A literature review. Cancer, 128: 3787-3795. https://doi.org/10.1002/cncr.34433 ArteraAI multimodal artificial intelligence (MMAI) models were developed to allow for more diversity in data.Roach et al. 2022. Prostate cancer risk in African American men evaluated via digital histopathology multi-modal deep learning models developed on NRG Oncology phase III clinical trials. Journal of Clinical Oncology 40, no. 16_suppl (June 01, 2022) 108-108. https://ascopubs.org/doi/abs/10.1200/JCO.2022.40.16_suppl.108
↑3%
Since 2014, the number of prostate cancers diagnosed each year has increased by 3%.Siegel RL, Miller KD, Wagle NS, Jemal A. Cancer statistics, 2023. CA Cancer J Clin. 2023; 73(1):17‐48. https://doi.org/10.3322/caac.21763 Using ArteraAI to predict treatment benefit is more critical than ever.
Specialized tools to support personalized clinical care
First and only AI-derived prognostic biomarker test to be recommended as a risk stratification tool in the NCCN Clinical Practice Guidelines in Oncology (NCCN Guidelines®) for Prostate CancerReferenced with permission from the NCCN Clinical Practice Guidelines in Oncology (NCCN Guidelines) for Prostate Cancer V.1.2023. :copyright: National Comprehensive Cancer Network, Inc. 2022. All rights reserved. Accessed March 9, 2023. To view the most recent and complete version of the guideline, go online to NCCN.org. NCCN makes no warranties of any kind whatsoever regarding their content, use, or application and disclaims any responsibility for their application or use in any way.
ArteraAI is a leading precision medicine company developing AI tests to personalize cancer therapy. ArteraAI offers an AI-enabled test that is the first of its kind to provide both predictive and prognostic results for patients with localized prostate cancer.
Robust clinical data provides better results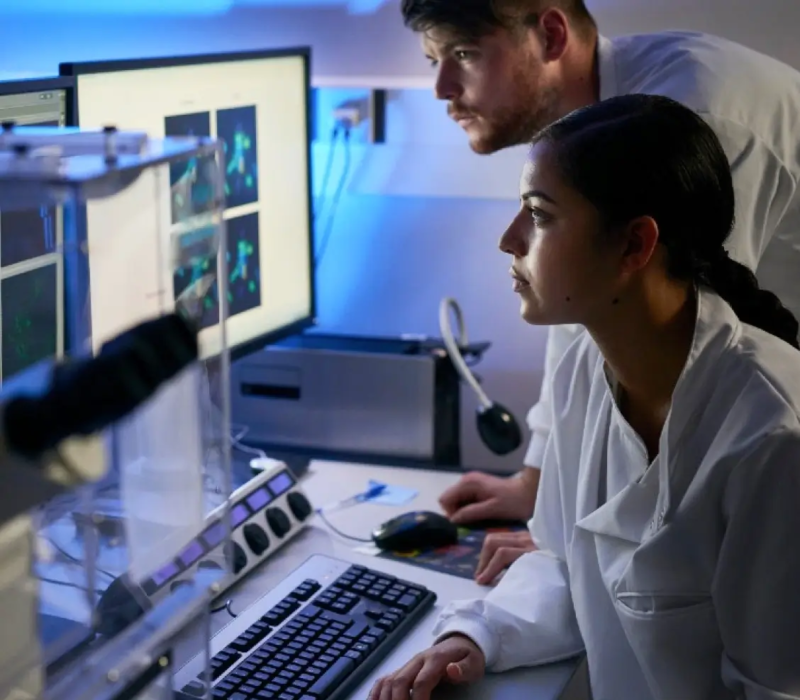 The ArteraAI Prostate Test is intended to identify patients who will benefit from therapy intensification and help guide treatment decisions for men with localized prostate cancer. By learning from digital pathology images and ingesting clinical data, our test can predict therapy benefit and determine prognosis for a patient. Rather than focusing on one clinical attribute, the AI analyzes multiple characteristics of the individual patient and accomplishes things that conventional techniques and computers cannot do alone.
Empowering doctors with predictive and prognostic data
400+
Multinational institutions
9
Phase 3 clinical trials used for validation
4.5
Terabytes of image data
ArteraAI supports both clinicians and patients
Individualized treatment plans
The ArteraAI Prostate Test is able to predict if a patient will benefit from a specific treatment, allowing for a more personalized approach to cancer therapy.
Shared decision-making
The test supports shared decision-making for clinicians and patients, as it provides results that are specific to the individual patient.
Diversity in data
Our MMAI models were developed with cohorts comprising about 20% African American patients, which is reflective of the 16% prevalence of this disease in the African American population.
Does Not Consume Tissue
The ArteraAI Prostate Test does not consume tissue. ArteraAI uses a patient's existing pathology slides and digitizes them for the AI model.
Expedited Treatment Planning
Our standardized report provides both predictive and prognostic results to support personalized treatment. The speediness of AI computation allows results to be shared within 2-3 days after receipt of the patient's specimen.
AI That Empowers Physicians
The test provides individualized results that better inform physicians in the treatment decision-making process, allowing them to practice with more confidence.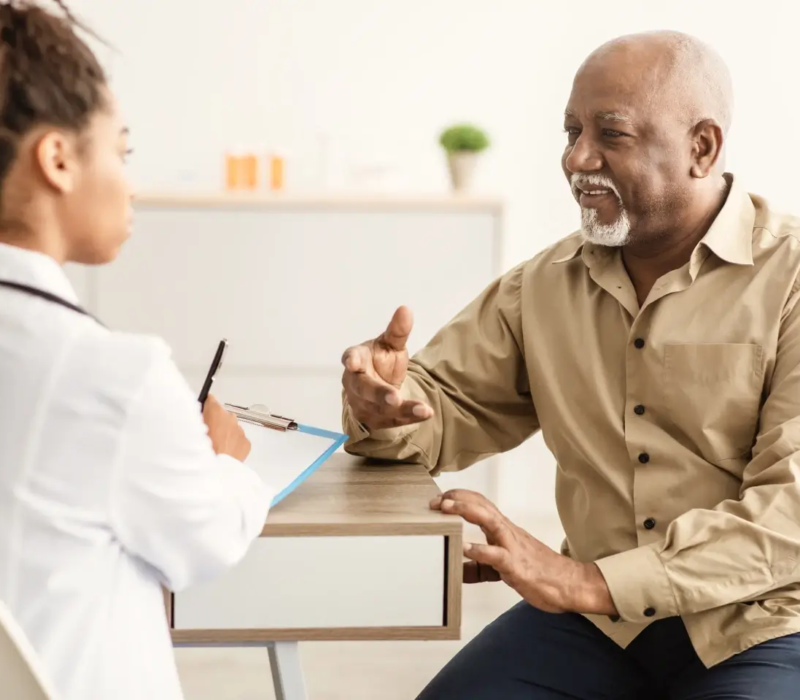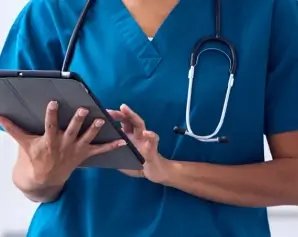 We're passionate about personalizing cancer care
Driven by integrity, innovation, and the advancement of medical technology, our team of experts is passionate about developing AI tools that help enable clinicians to deliver individualized treatment plans.
Meet the collaborators who make our work possible




Recent news & insights from ArteraAI
Our test can help identify patients with localized prostate cancer who will benefit from treatment intensification Our AI-enabled test accomplishes things that conve [...]
SABCS POSTER, Presenter: Daniel Kates-Harbeck Title: Multi-modal artificial intelligence models from baseline histopathology predict prognosis in HR+ HER2- early bre [...]
ArteraAI, the developer of multimodal artificial intelligence (MMAI) based predictive and prognostic cancer tests, announces new data that will be presented at the E [...]