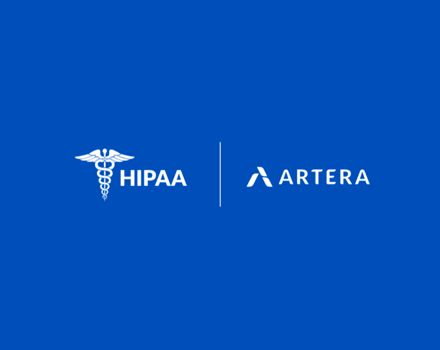 With ArteraAI's expansion, we understand that security is a necessity. So we are pleased to announce that ArteraAI is HIPAA compliant.
ArteraAI x HIPAA
As an organization working in the healthcare industry, we are under constant pressure to keep up the efficiency of our resources as much as possible. We are providing a service that requires a strong sense of privacy and security regulations. ArteraAI has met the requirement for these regulations set by the Health Insurance Portability and Accountability Act (HIPAA).
What is HIPAA?
To protect the data procured by healthcare services, the Health Insurance Portability and Accountability Act (HIPAA) was constructed under U.S law. Companies or services that work with Protected Health Information (PHI) are bound to enforce physical and non-physical security measures in order to be HIPAA compliant.
The Need for HIPAA Compliance
According to the U.S. Department of Health and Human Services, HIPAA compliance is more important than ever for healthcare providers that deal with ePHI that are moved to computerized operations, like radiology or laboratory systems.
Health plan services that provide management and self-service applications are very efficient and mobile but they also increase the risk of healthcare data being disrupted or leaked. This needs to be addressed and managed using proper security measures.
HIPAA has set rules for security that help protect an individual's health information, without restricting covered entities from adopting new technologies to amplify the efficiency and quality of the services they present. These rules are made to be flexible, allowing the covered entities to implement their own policies and technologies that are more suited to their needs.
Why HIPAA?
The HIPAA privacy rules give a series of benefits for the patient and brand altogether. The security measures are taken to help set a needed boundary on the use and release of health details, allowing patients to have more control over their own health information.
---